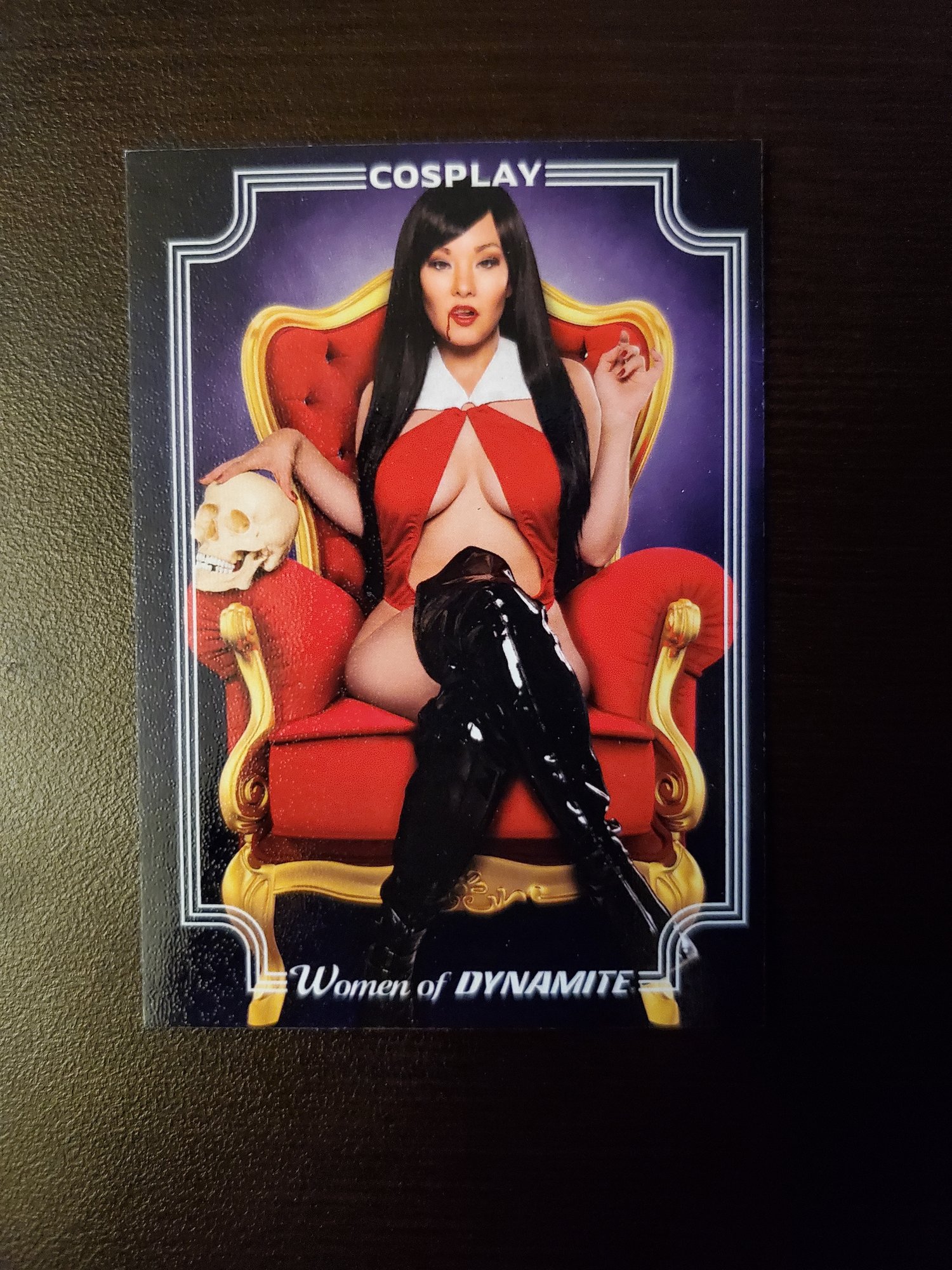 LE Vampirella Trading Card - Dynamite Comics
A while back I was part of a Ladies of Dynamite Comics trading card set. Now you can grab a signed copy of my card featuring my Vampirella cosplay shot by Maze Studios.
I only have 35 of these to list and once they are gone, they are gone forever.
You can also combine the card with an exclusive Polaroid.